After helping UK based Gelato Boutique Snowflake raise £755,000 in equity funding on Crowdcube – a 150% Overfund! –
The board members doubled down and selected Mabinogi Productions once again to launch their Global Franchising Initiative.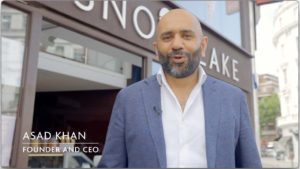 With 10 boutiques at key anchor points in the UK hitting record turnover, Snowflake knew it was time to grow.
After all if Snowflake could successfully sell Gelato in a cold, grey climate like the UK, just image what year round sunshine would do?
With the Middle East and South Asia as targets, Snowflake has already secured 3 master franchises in: Saudi Arabia, Qatar and the UAE.  
Shot over 5 days in and around London, the Snowflake video featured boutiques in Soho, South Kensington, Westfield, Marble Arch and the iconic O2 Centre.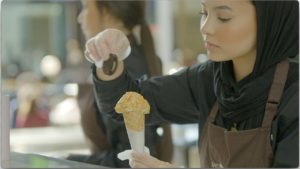 We also visited Iver to see Snowflake's state of the art production facility to discover where their Master Italian Gelato chefs work their magic combining the finest of ingredients with boundless creativity. 
And to finish it all off we headed out West to Somerset to visit Ivy House Organic Farm where all the milk and cream is produced. Even brought the drone along for a few establishing shots of the herd.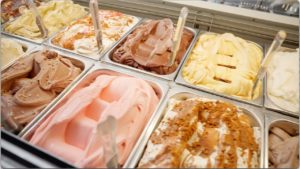 When it comes to making pitch videos we know what really matters to Investors and Franchisees (hint: not lots of animation – save that for your 'explainer video') and how best to tell your story and gain their trust.  It's not just about pretty pictures (those are a given), but what matters most is building your business case and explaining your product, market and most importantly the fantastic investment opportunity you are offering them. 
See what our previous clients have to say about working with Mabinogi.
Kickstarter: WeeStand, Pinsta Camera, Outsmarted! , GrandStand
Finance and FinTech : Paysend, Digital Wealth Solutions, Orbitt
Food & Drink: Corazon. Stem & Glory ,  Snowflake 
MedTech: PCL Health, Natia Cares
Luxury goods & Jewellery: Gibie, London Diamond Exchange, Thread Tales 
Apps & InsureTech & Lifestyle Apps: CarCloud, Famli App 
Technology: CyberStroller, Metalchemy
Whatever your product or investment target, get in touch today to find out how our experienced video producers can help you deliver your crowdfunding pitch in the most effective manner possible.
All Inclusive Video Packages start at just £ 3950 + VAT. 
Finance options available.
Click here to check out our Crowdfunding Video Success Stories.
Below are some highlights of recent campaigns.
2019 Crowd Funding Reel from MABINOGI on Vimeo.