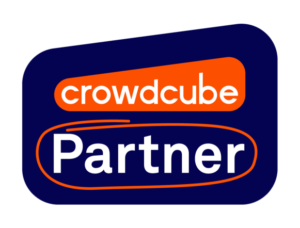 Choosing the right video production company to shoot your pitch video is crucial to crowdfunding success.
So we at Mabinogi will give you an insider's tip to ensuring your hard-earned seed money is put to best use.
Don't accept a WHITE LABLE Producer!
What does that mean – White Label?
It means that there are many video production companies that have lovely webpages, snazzy sizzle reels, chirpy 'account managers' and bearded 'creatives'.
What they don't actually have though are:
Professional 4K Equipment (Not DSLR's) 
Professional Videographers and Editors – They have to use freelancers.
WHAT MAKES MABINOGI DIFFERENT?
We own ALL of our lovely 4K equipment. From our brand new in 2020 SONY FX9 & A7Siii to our DJI Drones. From our full grip and lighting package to our 4-Axis Motorised Slider, there is never an additional cost to hire in the right equipment.
We personally shoot & edit ALL of our videos in-house. Freelancers are great but if something goes wrong, these guns-for-hire will not be around to help you out of a jam. We on the other hand are committed to seeing your production to a successful conclusion come what may!
If it is pouring with rain on your shoot day, we can come back tomorrow. We own the equipment and our time is our own. Freelancers on the other hand will charge their day rate rain or shine. So instead of a bright and cheery pitch video, you now have a dark and gloomy promo.
HOW DO WE KNOW THIS?
Because we have white labelled our production services for dozens of fellow production companies around the UK and US. 
In fact we handled over a dozen projects for Seedrs 'Preferred Video Partner' Bluesky aka Overfund. 
Mabinogi provided the crew, the equipment and editing in exchange for a flat fee that was less than 50% of the amount the client was invoiced.  
We've also brought the gear and manpower to shoot for deep-pocketed clients such as: Amazon, L&G, Ocado and BCG.
BUT HERE'S THE CATCH
On average Mabinogi received only a fraction of the actual production budget.
Usually less than 50% of what the client paid.
For example we did several productions that were sold to clients on a flat fee. These WHITE LABLE shops then sub-contracted the entire production to MABINOGI.
More that HALF of the BUDGET went into the pockets of these WHITE LABEL MIDDLE MEN. Money that could have been used for extra shooting days, extra equipment or custom motion graphics.
WITH MABINOGI 100% OF YOUR BUDGET WILL ACTUALLY GO INTO THE PRODUCTION OF YOUR VIDEO.
MABINOGI = NO MIDDLE MEN. NO WHITE LABEL.
MABINOGI'S OTHER SECRET WEAPON?
We have a background in Video Production AND Funding a Start Up.
That's right, after an early career making feature films ($2M in private equity raised), our CEO & Founder created a website selling medical supplies online. In 2011 the company was bought out by an international conglomerate, giving MAG the freedom to return to what he does best. Making videos!
So whatever your product or fundraising target, get in touch today to find out how our experienced in-house Videographers can help deliver your crowdfunding pitch in the most effective way possible.
All Inclusive Video Packages start at just £ 3950.  Finance options available! 
Click here to check out our Crowdfunding Video Success Stories.
Below are some highlights of recent campaigns.
2019 Crowd Funding Reel from MAG FILM on Vimeo.