Mabinogi Productions creates a fun and pacy Seedrs Crowdfunding Video for Birmingham-based InsurTech start-up CarCloud.
This crowdfunding campaign video helped CarCloud absolutely smash it in 2021 raising nearly £700K in equity crowdfunding on Seedrs.
The final tally was over 150% of their ambitious crowdfunding goal.  
We loved working with Geoff and Paul and apparently the feeling was mutual.
Car Cloud had a very successful Seedrs campaign that raised 150% of our funding objective and a critical factor in that success was working with Mark Galluzzo and the team at Mabinogi. Mark did a great job helping us be the best we can be. He kept us focused on the prize of making the most compelling, credible presentation to the investment community. If you are looking for a video for a crowdfunding campaign, I could not recommend him more highly.

When it comes to making pitch videos we know what really matters to investors and backers (hint: not lots of animation – save that for your 'explainer video') and how best to seize their attention and gain their trust.
Kickstarter: WeeStand, Pinsta Camera, Outsmarted! 
Finance and FinTech : Paysend, Digital Wealth Solutions, Orbitt
Food & Drink: Corazon. Stem & Glory 
MedTech: PCL Health / Poonyah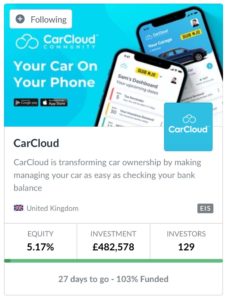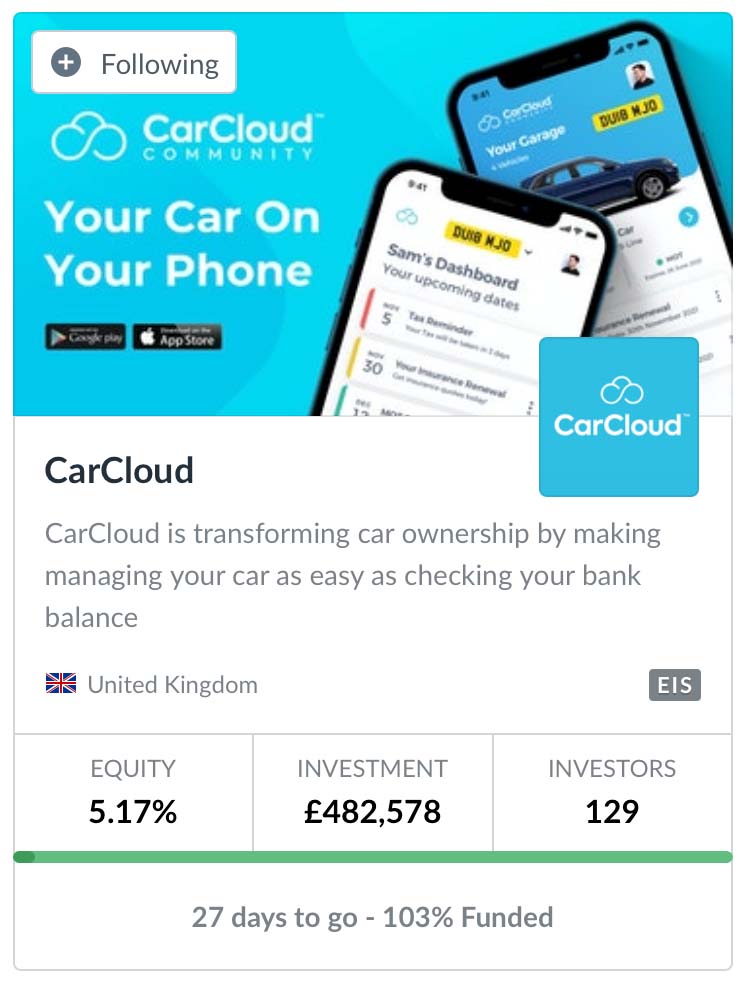 Luxury goods & Jewellery: Gibie, London Diamond Exchange, Thread Tales
Apps & InsureTech & Lifestyle Apps: CarCloud, Natia Cares, Famli App 
Technology: CyberStroller, Metalchemy
Whatever your product or fundraising target, get in touch today to find out how our experienced video producers can help you deliver your crowdfunding pitch in the most effective manner possible.
All Inclusive Video Packages start at just £ 3950 + VAT. 
Finance options available.
Click here to check out our Crowdfunding Video Success Stories.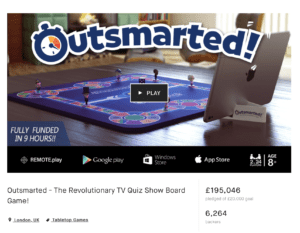 Below are some highlights of recent campaigns.
2019 Crowd Funding Reel from MABINOGI on Vimeo.
Mabinogi Productions contribute more than just pretty pictures to your crowdfunding campaign or product launch.
We bring ideas to help you clearly and concisely communicate your USP, brand ethos and business proposition.
We help shape your story and define who you are as a company. But don't just take our word for it, see what our previous clients have to say.
Often our clients have never created a crowdfunding video or corporate promo, so we have collected some thoughts on the most frequently asked questions about corporate video production.
If you need help making a crowdfunding video or creating a corporate promo, feel free as well to contact us directly at hello@mabinogi.co.uk