WeeStand – Kickstarter 2800% Overfund!
2800% OVERFUND! ARE YOU KIDDING ME?
The worlds lightest most portable music stand… ever!
We smashed it in 2020 with the Kickstarter breakout board game Outsmarted so hopes were high when Noisy Clan approached us for an entire slate of films for their innovative WeeStand.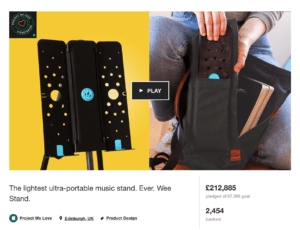 Little did we know though that our films would not generate just 5x or 10x or 20x … but a whooping 28x overfund that is kicking so much butt that they carried immediately at IndieGoGo on Demand netting an extra £12,000 and counting from those that missed out.
The key to a great Kickstarter Campaign is more than just a 'Hero or Pitch Video'. It is a collection of videos, short and long. Catchy and instructional that create the most value by funnelling clients from several different channels – Insta, Facebook, Twitter, Traditional PR.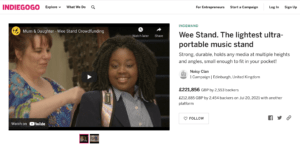 Having alternate versions and a host of short snappy socials allows marketing teams to A/B test as well as constantly keep content fresh.
This leads to more sharing. More reach. And ultimately more sales!
Anyone can just show up and shoot your pitch video. But we here at Mabinogi Productions offer much much more. We offer decades of experience. A customer / sales focused approach. And live by the old Hollywood Motto…
'Don't be boring'
Contact us today to see how we can help you make your crowdfunding a smashing success!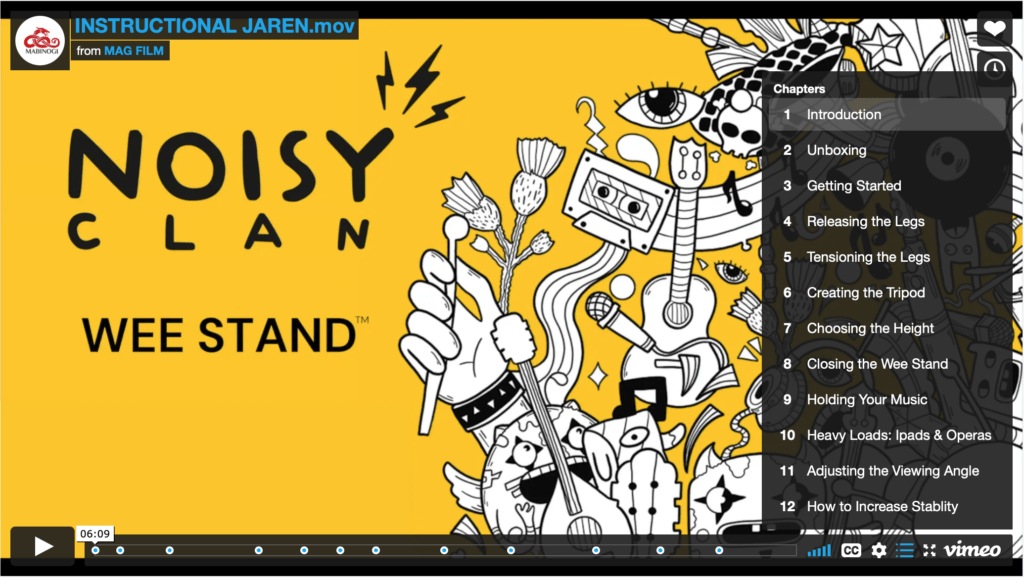 Date

August 6, 2021

Tags

App, Commercial, Crowdcube, Crowdfunding, Investment Pitch, Kickstarter, Promo, SEEDRS