Today's topic is our Actors, Locations and Expenses Policy.
As we approach the completion of 50 crowdfunding videos over the past 5 years, we've seen every monkey wrench possible thrown at us.
And as filmmakers who endeavour to make each shoot better than the last one, not only for the client but also for ourselves, we've often create blog posts to address misunderstandings that sometimes arise for clients who are new to video production.
So today's topic is our Actors, Locations and Expenses Policy.
Now we understand it is easy to see our Flat Package Pricing and think, AWESOME!
£4950 all in for our Crowdfunding Promo.
Head of Marketing-  We'll shoot at the top of the London Eye!
Social Media Lead – And get a Marching Band to spell out our name below whilst playing Sexual Healing!
Founder / CEO – Oh and we definitely want Morgan Freeman to do the voice over!
Awesome right!
But… probably not gonna happen for under £5K is it?
So what this article is aiming to be crystal clear about is that our Flat Fee Packages ONLY cover the Video Production Elements required to script, plan, shoot and edit your promo.
These are all elements that we as filmmakers can control, and as thus have priced our packages to reflect this. Such Production Elements include: the script writing, logistical planning, crew labour, equipment hire, music license, stock footage, editing, basic motion graphics, insurance and deliverables.
What's not covered are the content elements outside of our control.
Excluded elements include:
Actors or Voice Talent
Locations
Travel to your location / office
Accommodation if not within reasonable driving distance of Cardiff or Bristol
Custom Motion Graphics or Animation
Each of these excluded elements are explored more in-depth below.
ACTORS – If Actors or Voice Over Artists are required, you as the client will have to provide them.
That said for most crowdfunding promos, clients often use employees, friends or family. And usually everyone is excited to help your achieve your goals. You just have to ask!
But if you have something more ambitious, we do offer assistance with casting as part of our Cinematic Package.  This means we will advertise the performer roles required and audition actors on your behalf, BUT payment will be your responsibility and not included in your package price. If a professional hair & make-up artist is required this will also be billed at cost.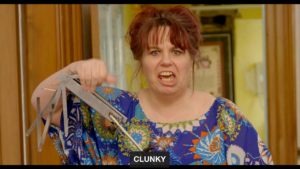 Talent is usually between £200 – £400 a day depending upon the size of the role and how long you intend to use the footage.  12 – 24 months are common starting points.
WeeStand used a fantastic blend of their own children and 2 professional actors to create a hilarious and massively successful campaign (2800% Overfund!).
LOCATIONS – Same as with the Talent. You as the client will be expected to provide all the locations for the shoot.
Don't have an office?   No worries. We know many Start-Ups have gone remote in the past years and no longer have a fixed office.   But thankfully most major cities have tech hubs and shared 'WeWork' style offices which usually can be rented for a reasonable fee.
We can also shoot your crowdfunding promo outside in public spaces, and we've even had clients rent AirBnB's in the past like this one for GIBIE.
For Cyberstroller we used The Express Building co-working space in Manchester.
AXIA Funder was shot at a WeWork in Hammersmith.
Rock n' Roll Cars used the upstairs of a pub for 6 entire episodes!
TRAVEL & ACCOMMODATION – We are based out of Cardiff and Bristol, and although we shoot all over the UK and EU, if you are not within driving distance of Bristol or Cardiff,  any associated travel and accommodation for our team to reach you will be charged for at cost. 
This includes milage .45p per mile (first 50 miles free), hotel, parking, flights if EU, congestion and clear air charges.
Furthermore if in London, Manchester, Birmingham or other city centre location without secure parking, Uber / Taxi to and from our hotel (typically a Premiere Inn) to your shooting locations.
Travel expenses (UK) usually are between £300 – £500 depending on the length of your shoot and where it is located.  For EU shoots we will quote once flights and hotel are priced.  
CUSTOM MOTION GRAPHICS AND ANIMATION –
Our packages do include basic motion graphics which you can see several examples of in our portfolio. This includes fading logos in and out. Sliding images in and out of frame. Lower Third titles and 'call outs' (those are the pointy arrow things to highlight stuff).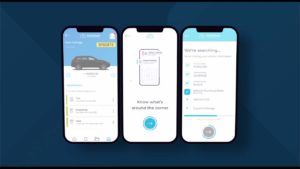 Motion graphics like these are very straightforward to create in our editing program FCPX and some more elaborate ones are also available as 'templates' or 'plug-ins' from Envato which we simply download and then drag and drop and adjust the parameters to make them fit your promo.
For instance the moving iPhone in the CarCloud Promo for Seedrs.  This as a template. You provide the mock ups / screen recordings and we drop them in the motion template.
But what is not included is sophisticated custom motion graphics that have to be created by hand in speciality programs such as AfterEffects or Motion. This is the job of a Visual Effects Artist (VFX) who will charge you by the day for each 3 second shot!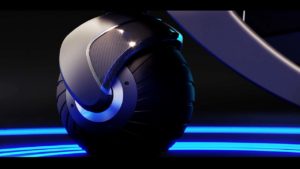 And as for animation we do not provide any in our packages. Animation is very time consuming and expensive – roughly about £1000 per minute for a simple explainer style. Now if you do need custom Animation or 3D Visual FX we can put you in touch with a 3rd party that can provide you a quote. Just make sure you are sitting down.
For instance this 3D render for Cyberstroller was created by a lovely chap in Poland for £1500.
Anyway we hope this lengthy article has helped clarify our expenses policy which we think is fair and really the only way we can offer flat pricing.
But if you do want to shoot a Marching Band spelling out your company name whilst playing Sexual Healing, we will damn sure try and help you make that happen!  Our drone will definitely be free!
Want to find out more please feel free to reach out directly at: hello@mabinogi.co.uk
Also if you are new to video production and have more questions about working with Mabinogi, please find a selection of helpful articles to get you started:
Pitching for Capital Not Likes