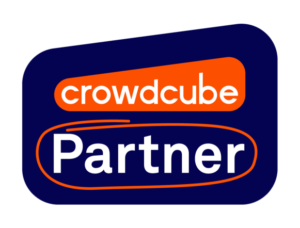 Be bold when others are fearful.
After 3 months of global lockdown you'd think the last thing investors want to do is take a punt on buying equity in an unlisted start up.
Well, we're pleased to report that instead of heading for the hills, investors are still seeking out innovative companies raising funds on Seedrs, Crowdcube & Kickstarter. 
Times of crisis often give birth to opportunity, and the Corona lock down is no different.
Entrepreneurs often find that their solution to a problem gets fast-tracked to market due to behaviour and structural changes brought on my new externalities. Think remote MedTech.  Think online collaboration platforms. Think local delivery services.

Several unicorns were born during or right after the 2009 crash:  WhatsApp, Venmo, Groupon, Instagram, Uber, Pintrest, Slack & Square.  2020 is sure to launch a wave of new household names.  
We here at Mabinogi are seeing demand for crowdfunding videos pick up every day with 4 new clients in the pipeline.
MedTech Remote Healthcare App – CROWDCUBE
FinTech – Secure Communications Platform – SEEDRS
Entertainment – Hybrid Board Game- KICKSTARTER
FinTech – Investing App – SEEDRS
Fortune Favours the Brave…  and so do the filmmakers at Mabinogi.
That is why we've introduced flexible pricing across all of our packages.

 
You can defer 50% of your total package cost until after your fundraise. If you are unsuccessful the fee is waived.

   
Why would we take this risk?  Because we know cash is short and runways are getting even shorter. We'd rather you have an extra £1500 – £2500 in your marketing budget than giving it to us and starving your promotions.
This extra cash flow increases the chances of your success and well…makes us at Mabinogi feel damn good inside!  Also it's exhilarating to have Skin in the Game. 
In fact we've even started a new option for cash-strapped start-ups wherein we will waive up to 100% of our upfront fee in exchange for a percentage of your fundraise.
To find out more info on pricing, please visit our Crowdfunding Video page.  
All Inclusive Video Packages start at just £ 3000 + VAT. 
Or just contact us directly at:
Email : hello@mabinogi.co.uk
Tele:   +44 07962 215 365
Below are some highlights of recent campaigns.
2019 Crowd Funding Reel from MAG FILM on Vimeo.