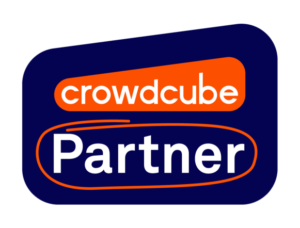 Between 2018 – 2019, we've made over a dozen fundraising videos for equity investment platforms such as Crowdcube & Seedrs.
Combined our videos have raised over £15M in private equity for these start ups.
When it comes to making pitch videos we know what really matters to investors (hint: not lots of animation – save that for your 'explainer video') and how best to seize their attention and gain their trust.
We've made successful Crowdfunding Videos for industries such as:
Finance and FinTech : PaySend, Evarvest, Stockomendation, Axia Funder, PropLend
Food & Drink: Sleep Well Milk
Hospitality & Travel: AltoVita, Beds on Board, Luggage Hero
Luxury goods & Jewellery: London Diamond Exchange, Thread Tales
Apps & Online Content: Glu, OneSub, Ice Rewards, Raffall
Education: BonneNote
Technology: TRIK Aerial Inspections, Oculi Lumanite, Hermes 
Whatever your product or fundraising target, get in touch today to find out how our experienced video producers can help you deliver your crowdfunding pitch in the most effective manner possible.
All Inclusive Video Packages start at just £ 3950 + VAT. 
Finance options available. 
Click here to check out our Crowdfunding Video Success Stories.
Below are some highlights of recent campaigns.
2019 Crowd Funding Reel from MAG FILM on Vimeo.