In a tight labour market, Mabinogi's Recruitment Videos deliver a huge ROI compared to the cost of headhunters and agencies.
When Sovereign Wealth found itself as one of the largest and fastest growing practices in the St. James Place Partnership, they turned to Mabinogi Productions to help them supercharge their recruitment process with a suite of videos to lure new hires.
Instead of handing over 15 -25% of a new hire's salary to an agency, they instead attracted fantastic, motivated candidates with the help of a suite of videos that were filmed over a 3 day period.
These 10 videos created an entire ecosystem of content on their website for Employees, Clients & Prospective Hires.
Contact us to find out more.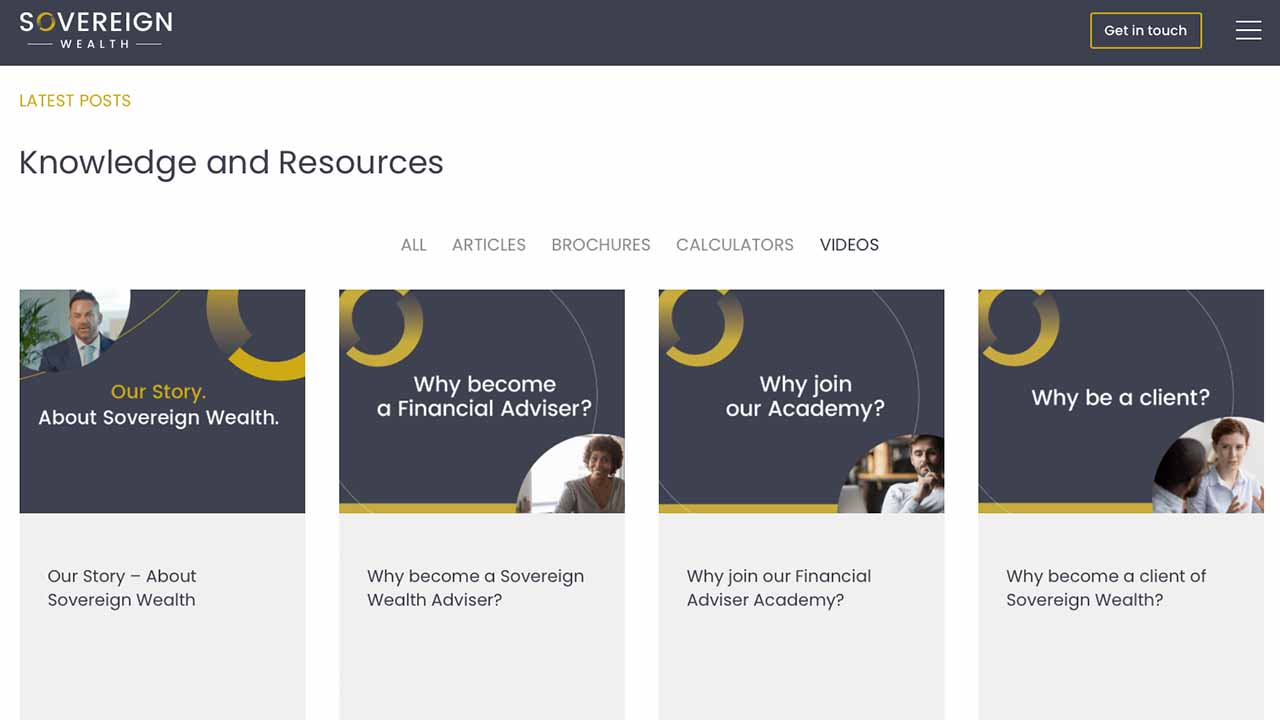 SOVEREIGN WEALTH VIDEO LIBRARY
Our mandate was to produce a suite of videos for Trainees, Clients & Advisors.  The result being:
Client focused video explaining why Sovereign Wealth is the right Financial Adviser for their portfolio
Investor focused video, triumphing Sovereign achievements in preparation for a possible public IPO
Trainee focused video designed to recruit potential new Financial Advisers via the St. James Place Academy
Trainee focused video giving insight into the life of a Financial Adviser.
2 Supporting Videos from Senior Advisers explaining their career path and the rewards of working with Sovereign
2 Supporting Videos from Junior Advisers explaining their career path and the rewards of working with Sovereign
A group video from back office employees describing how lovely it is to work at Sovereign
Finally a short playful teaser that promotes the 'Spirit' and 'Ethos' of Sovereign
RECRUITMENT VIDEOS
To find out how videos from Mabinogi can help attract and retain employees contact us today for a no obligation quote.
Connect with us
CORPORATE VIDEO EXPERTS